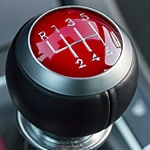 Hyundai Elantra GT is a neat and dependable car. It offers an elegant, sporty design with spacious cargo storage. Elantra GT is easy to choose since it only offers two trim levels. Both trims Base and N Line offer plenty of features. Let's have a look at what each offers.
Base
The base Hyundai Elantra GT faces a competitive market. Therefore, Hyundai packs it with unique styling and more cargo space than what its rivals offer. It acquires 17-inch alloy wheels and a style package that provides a variety of colors. You will get several pieces of equipment and technology features like:
Apple CarPlay
LED daytime light
Rearview camera
Android Auto
N-line
The N-Line model gets a new upgrade engine, which is a 1.6-liter turbocharged powertrain that generates 201 horsepower. It pairs with a manual six-speed or an optional dual-clutch auto seven-speed—an automatic dual-clutch pairs with a drive-mode selector and all-season tires. You will get a variety of features with a newly updated suspension.