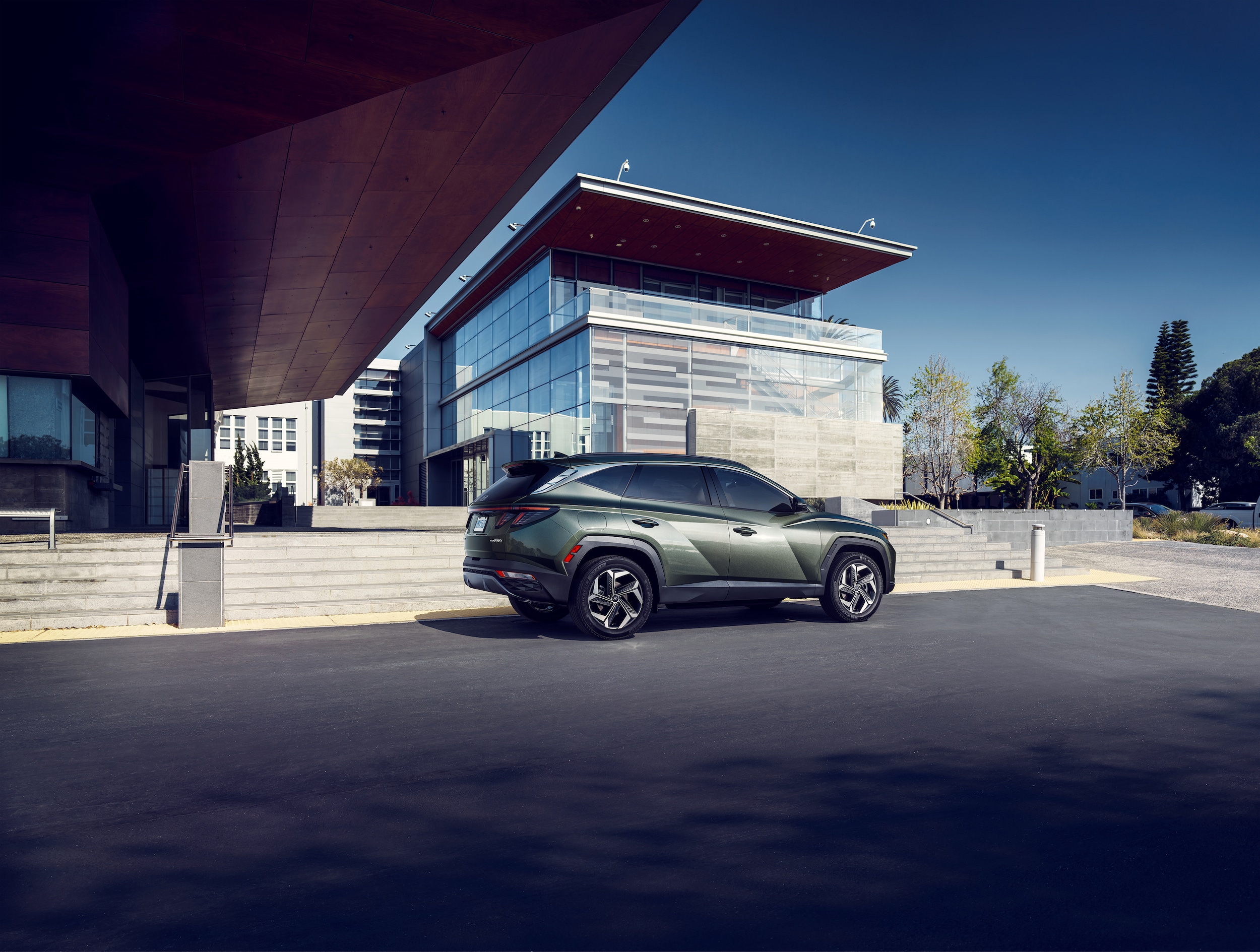 The Hyundai Tucson is a crossover SUV that drivers have loved for a long time. This model was providing fan-favorite crossover SUV qualities, such as efficiency and a comfortable cabin space, ever since it joined the Hyundai lineup. Well, this Hyundai SUV has more options than ever, including a new Hyundai Tucson Hybrid for sale near College Station. We've helped many visitors compare the Hyundai Tucson and Tucson Hybrid, so we've decided to highlight differences and similarities between these offers!
Is the New Hyundai Tucson or New Tucson Hybrid in Brenham, TX Right for You?
The main difference between these models is the engine. The Hyundai Tucson is an efficient SUV with up to 29 mpg combined, which is thanks to the 187-horsepower engine. The Hyundai Tucson Hybrid offers more efficiency with up to 38 mpg in the city and on the highway, and it has more power, combined 226 horsepower. The Tucson Hybrid also comes standard with all-wheel drive and some items, like Blind-Spot Collision-Avoidance Assist, not in the Tucson, which does have a more affordable starting price.
Similarities Between the Hyundai Tucson Hybrid and New Tucson
Those differences may mean that you've already decided which is the right Tucson offer for you. The Hyundai Tucson Hybrid can help College Station students that want value for the long run, but the Tucson is also a great value. These SUVs share items like wireless Apple CarPlay and LED headlights, which make for easy driving experiences. The Hyundai Tucson and Tucson Hybrid also have the same cabin designs, which offer over 40 inches of legroom in each row and up to 80 cubic feet of cargo space!
Either model you choose, you're getting a terrific Hyundai SUV in Brenham. We hope that this comparison helped you learn about what small differences may draw you to one of these models. Let us know if you'd like to compare these SUVs in person or have other questions for us.