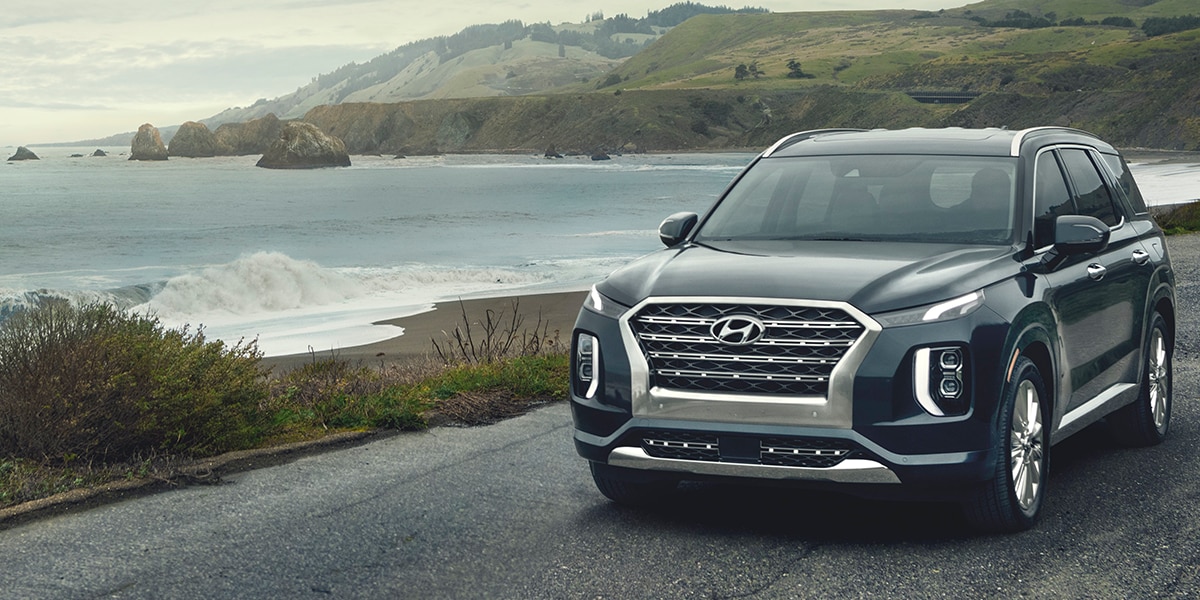 The Hyundai Palisade Stands Tall Against Popular Competitors from Toyota and Beyond!
When you start your search for that luxurious feeling three-row SUV, you'll find that some solid options can perform to your satisfaction. But, if you're looking to astound your passengers with a style and comfort that is unrivaled, the Hyundai Palisade is new for this year and ready to impress. From powerful standard engine to amenities and features you can't quite match with another vehicle like the Toyota Highlander, the Hyundai Palisade is the perfect choice for your lifestyle.
See how the two SUVs stack up below!
Hyundai Palisade vs. Toyota Highlander

Both engines offer a V6 engine as their standard equipment: a 3.8-liter in the Palisade and a 3.5-liter in the Highlander. Both models offer a similar output in terms of maximum horsepower and pound-feet of torque.
 
The Hyundai Palisade keeps things simple with the HTRAC all-wheel drive while the Toyota makes you choose between two available systems on the V6 or the Hybrid's all-wheel drive system. All work essentially the same but Hyundai does the work for you so you don't have to choose one.
 
As both models are three-row SUVs built for comfort, they offer similar spacing to provide enough room for up to eight passengers. If you have a full load of passengers, the Palisade offers more space than the Highlander, 18 cubic feet to 16.1. If you're looking to haul a bit more, both models provide the capability to fold second and third-row seats down but the Palisade comes out on top again, 86.4 cubic feet to 73.3 cubic feet.
 
For upgrades to comfort and convenience, the Hyundai Palisade offers features from heated and ventilated front seats, eight-inch touchscreen display, smartphone integration and a heads-up display. Toyota offers the same features but some are locked behind more expensive trim levels.
 
Staying safe is important and both SUVs offer their own specific package of driver-assistance features to help monitor busy roads at all time including Forward Collision-Avoidance Assist, Lane Keeping Assist and Blind-Spot Collision-Avoidance Assist.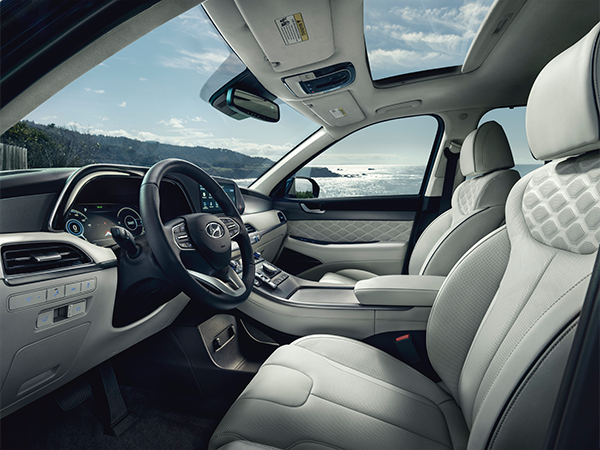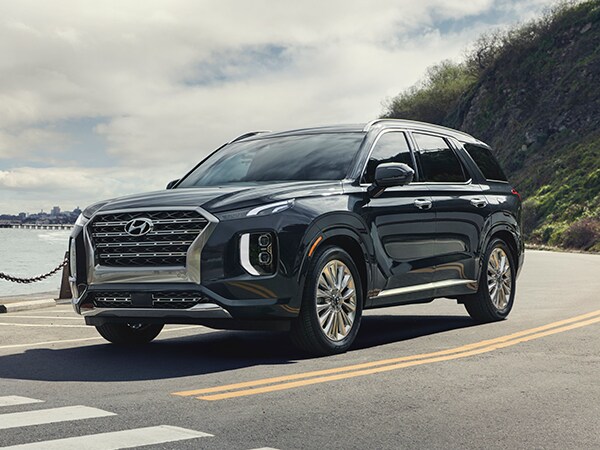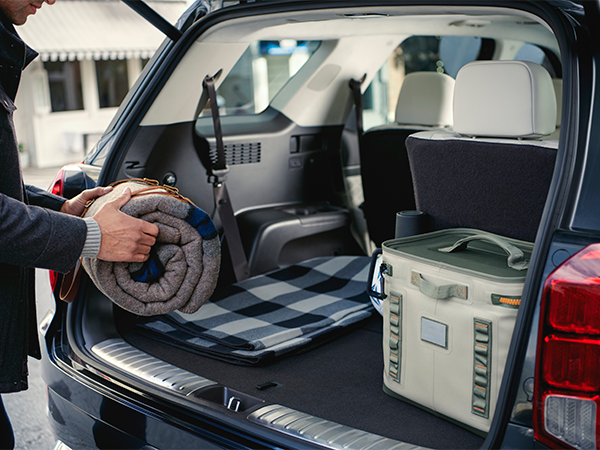 Compare Luxurious Three-Row Entries from Hyundai and Kia at Hyundai of Brenham
Starting the search for a new SUV can mean long nights of research through models that seem similar but Hyundai has an option that transcends the normal selection of models: the Hyundai Palisade. When you compare performance, interior design, features and technology, the Hyundai stands out from popular competitors like the new Kia Telluride with a flair all its own.
Check out a head to head comparison of the two SUVs below and see how the Hyundai Palisade can make its mark!
Hyundai Palisade vs. Kia Telluride

Both SUVs come standard with a 3.8-liter V6 engine that offers 291 horsepower and 262 pound-feet of torque. Each one is paired to an eight-speed automatic transmission and both offer all-wheel drive to help improve traction on difficult roads.
 
if you're looking for an SUV that manages those tight parking spots with a bit more ease, the Hyundai Palisade offers a shorter and thinner exterior than the Kia Telluride. You'll have a bit more peace of mind with the Palisade.
 
Drivers and front-seat passengers will enjoy the Hyundai Palisade over the Kia Telluride as it offers more legroom than its competitor so you can really stretch out. Second and third-row passengers get the same amount of legroom in either SUV.
 
Speaking of interior room, the Hyundai Palisade offers power-folding rear seats allowing you quick and convenient access to a larger cargo space. The Kia Telluride does not offer a power option for rear seats.
 
Both options offer similarly-equipped cabins, with eight-inch touchscreen displays to automatic climate control systems and a host of amenities built to handle any weather setting.
 
The Hyundai Palisade offers a host of safety features to help assist you in the busiest of traffic situations including Lane Keeping Assist, Driver Attention Warning and Forward Collision-Avoidance Assist with Pedestrian Detection. The names change with the Kia Telluride but it also offers similar features to help keep an eye on the road at all times.